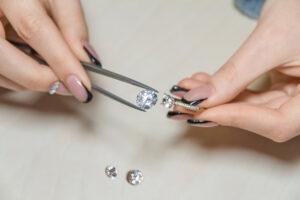 Diamonds made in a laboratory have a bad reputation that they don't merit. They do, however, provide great low-cost substitutes to natural diamonds extracted from the earth. The visual, physical, and chemical qualities of lab-grown or synthetic diamonds are identical to those of mined diamonds. Since both the diamonds are identical, many people these days also use lab-grown diamonds for their diamond rings.
The only important difference between a lab-grown and a natural diamond is that one is formed in a laboratory, while the other is formed over billions of years in an uncontrolled environment deep under the Earth's crust.
Discussed below are three of the prevalent lab-grown diamond myths.
Mined Diamonds Have Better Resale Value Than Lab-Grown Diamonds
The market for the lab-grown diamond is very new and it is not as big as that of a mined diamond. That implies the resale price of a lab-grown diamond is extremely lower compared to a natural diamond. Due to this, you will find it extremely difficult to sell a used lab-grown diamond ring than a used natural diamond ring. One thing to note is that mined diamonds are also not so good at the secondary market. Ask anyone who tried to sell their natural diamonds, they will tell you how difficult it was to find a buyer. Even if they get a buyer, they won't get a good amount for the diamond.
Lab-Grown Diamonds Are Very Common
Diamonds aren't rare, whether they're mined or made in a lab. The myth of diamond rarity is one of the most common misconceptions regarding gemstones in particular. Do not buy a diamond if you want to acquire a rare stone. If you prefer, try for really big natural and fancy colored diamonds, such as blues or pinks, that are incredibly rare and expensive mined diamonds over 5 carats.
Lab-Grown Diamonds Are Bad For The Environment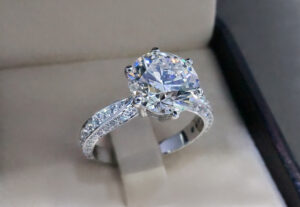 The process of diamond mining necessitates the movements of thousands of tons of earth. They also burn tons of fossil fuels, which is very harmful to the environment. In general, the negative environmental impact caused by the creation of lab-grown diamonds is very minimal when compared to the negative environmental impact of natural diamonds.
The list of myths associated with diamonds, lab-grown diamonds in particular does not end here. What you have just read is only the tip of the iceberg!