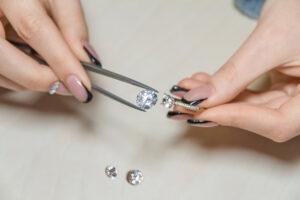 A lot of people are confused about whether to get their diamond jewelry from independent local jewelers or big chain stores. Both of these options have their own specific pros and cons, however, purchasing jewelry from local jewelers is the better option in comparison to getting it from chain stores. We offer a comparison between buying your diamond rings from local jewelers and chain stores so that you can understand why it is a better idea to choose local stores.
Expertise
When getting jewelry from a big box chain store, you will be dealing with a salesman who might only have limited knowledge about diamonds and diamond jewelry. The chance to come across someone who is passionate about diamond jewelry can be highly unlikely when purchasing from chain stores. Even if the staff gives you suggestions, they can be general and not personalized.
But when getting jewelry from a local jeweler, it will be possible for you to come into contact with people who have more knowledge in this industry. In such stores, you will be dealing with the manager, owner, or a jewelry expert, who can offer your personalized suggestions and recommendations. They can explain all the positives and negatives of the jewelry you are getting.
Quality
Big chain stores often purchase jewelry in a bulk, and they might not be conducting a quality check of each piece of jewelry. Also, the jewelry you see in these stores can be machine-cut and they might not be unique.
However, independent local jewelers choose each piece of jewelry carefully and they check the quality of their jewelry thoroughly. Additionally, the jewelry offered by them can be often handcrafted and selected individually. Hence, it is possible for you to get unique pieces of jewelry by shopping from local stores.
Price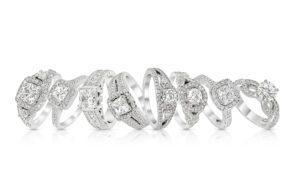 Big chain stores can charge you a huge amount for each piece of jewelry, as they have a huge overhead associated with maintaining a big store.
However, local stores have low overhead when compared to chain stores. Hence, they can offer you jewelry at more affordable rates. Additionally, you can get different options like natural and lab grown diamonds, other gemstones, etc. that can fit your budget.
Relationship
You can maintain a better relationship with local jewelers when compared to big chain stores. Hence, it can be easy for you to maintain and repair your jewelry if you choose to buy from local jewelers.
Therefore, purchasing diamond jewelry from independent local stores can be a better option when compared to buying it from chain stores.