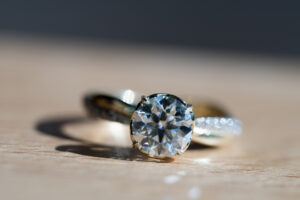 Many diamond replacements have hit the market in the past few years, and they've been labeled as "fake," "synthetic," or "simulated" in some situations. Lab-grown diamonds are also popular by the name man-made or synthetic diamonds, according to GIA and some other gemological labs around the world. Simulated diamonds, on the other hand, are stones like cubic zirconia, white sapphire, moissanite, etc. that only appear to be diamonds.
Diamonds grown in a laboratory are not synthetic diamonds. The mien of both lab-grown diamonds and natural diamonds are alike. They have the same qualities as mined diamonds, with the exception that they are created in a lab rather than being generated naturally in the soil. Natural and lab-grown diamonds are both alternatives to synthetic diamonds. Spinel and cubic zirconia are two common examples.
What Are Mined Diamonds?
As the name suggests, the mined diamonds are the one that is mined from the earth. Therefore, you can also call them natural diamonds. They are made up of carbon and hence are the densest substances on the planet. It takes more than 3 billion years for the formation of diamonds in the earth. Once a diamond is formed underground due to high temperature and pressure, it is transported to the surface via molten rock and mined, purified, and transformed into stunning jewelry or used for industrial reasons.
What Are Lab-Grown Diamonds?
Lab-grown diamonds, as the name suggests, are created in a lab by recreating the conditions similar in the earth's mantle that helped in the creation of natural diamonds. a diamond seed is first chosen and subjected to harsh conditions in a laboratory. The diamond seed would have grown into a complete rough diamond within a few weeks. It's then chopped and polished once it's completed. The finished product has the same chemical and optical traits as a real diamond.
Benefits Of Natural Diamonds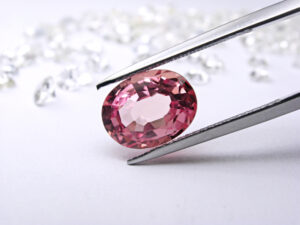 Inflation frequently increases the value of a natural diamond over time. If the diamond is larger, then it is more uncommon, and hence a good investment. Natural diamonds have been purchased and traded for a much longer period than lab diamonds, resulting in a more stable price throughout time.
Benefits Of Lab-Grown Diamonds
Lab-grown diamonds are a popular choice for diamond rings these days because of their lower cost when compared to mined diamonds. Contrary to natural diamonds, lab-grown diamonds can be created within weeks. Also, the negative impacts of lab-grown diamonds are minimal when compared to mined diamonds.