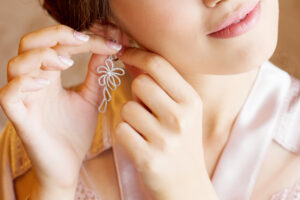 Oval-cut diamonds resemble round diamonds in appearance; however, they are less expensive. If you've already made the decision to purchase an engagement ring with an oval diamond, you'll need to know which setting is best for oval-cut diamonds. Prong and bezel settings are the most common options for oval-cut diamond rings.
Let's look at why these ring settings are the better options for oval cut diamonds.
Prong Settings
Prongs are now a popular alternative for holding oval-cut diamonds in a ring since they expose the majority of the stone. Prong settings have the disadvantage of leaving a large section of the diamond's surface exposed to inadvertent impacts. In addition, depending on the material used, the prongs may be simple to flex, allowing the stone to slip away from them.
One thing you need to note is that a prong setting can have 4 or 6 prongs. With only four prongs, you can see more of your oval-cut diamond. Furthermore, having fewer prongs means spending less money on their replacement as they wear out. Your oval-cut diamond will be safer and less likely to come loose if you have six prongs. Although the extra prongs cover a little more of the stone's surface, they are unlikely to provide significantly greater protection against direct strikes than the 4-prong alternative.
Bezel Settings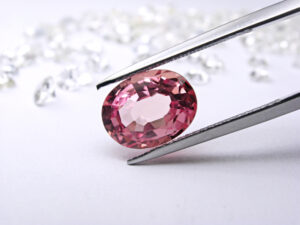 A stone is held in a bezel setting by a metal band that encircles it. They're one of the safest options for protecting the surface of your oval-cut diamonds and reducing the risk of them falling out of the mounting. Bezel settings have the disadvantage of concealing a substantial piece of the diamond. Only you can choose whether the added security is worth giving up some of your diamond's visibility.
Bezel settings are divided into two categories: full and partial. Full bezel settings completely encircle a stone with metal on all sides. This is the safest alternative if you're worried about your oval diamond's safety. As the name implies, partial bezel settings hold a diamond in place by only enclosing it with a metal band in certain areas. This sort of setting usually consists of only two components, each of which covers roughly one-fourth of the stone's edge, leaving approximately half of it visible.
If you are less worried about the safety of the lab-grown diamond but still prefer a setting that is stronger than prongs and allows you to see a good chunk of your oval-cut diamond, this option is the right choice.