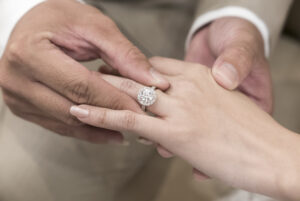 Lab grown diamonds, also known as synthetic diamonds, have become increasingly popular in recent years. They offer an ethical and environmentally friendly alternative to traditional mined diamonds and are often more affordable as well. But have you ever wondered how these diamonds are made? In this article, we will take a closer look at the production process of lab grown diamonds.
The High Pressure High Temperature (Hpht) Method
The High Pressure High Temperature (HPHT) process is among the most popular ways to make lab-grown diamonds. The conditions under which diamonds originate naturally are mimicked by this process. In this procedure, a tiny diamond seed and a carbon source, like graphite, are put together in a chamber. The chamber is then exposed to conditions of up to 60,000 atmospheres of pressure and 2,200 degrees Celsius of temperature. As a result, the carbon around the diamond seed dissolves and crystallizes, gradually growing into a larger diamond.
The Chemical Vapor Deposition (CVD) Method
Chemical Vapour Deposition (CVD) is another process used to make lab-grown diamonds. In this procedure, a mixture of gases, including hydrogen and methane, is heated in a chamber under a vacuum. The resultant plasma ball disintegrates the gases into their atomic constituents. The carbon atoms are subsequently applied to a diamond substrate using a variety of methods, including hot filament deposition and ion implantation. These carbon atoms accumulate over time to create a diamond.
Advantages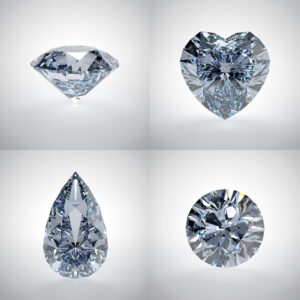 The fact that lab-grown diamonds are produced in an ethical and environmentally responsible manner is one of their key benefits. Traditional diamond mining frequently involves violations of human rights and can have a substantial effect on regional ecosystems and communities. In contrast to this fact, lab grown diamonds have no impact on these problems and have a significantly lower environmental footprint. In addition, lab grown diamonds are frequently more cheap than naturally-occurring diamonds. This is due to the fact that they can be generated more abundantly and that production is more dependable and consistent than mining. Because of this, people who are looking for a high-quality diamond without breaking the budget may find lab-grown diamonds to be an appealing alternative.
Drawbacks
While lab-grown diamonds have numerous benefits, there are also some possible drawbacks to take into account. The amount of energy needed to make these diamonds is one issue. To maintain the high pressure and temperature required for the process, the HPHT technique in particular uses a lot of energy. In addition, hazardous waste may be produced during the manufacture of lab grown diamonds. This trash needs to be properly disposed of in order to protect the environment. The influence of lab grown diamonds on the conventional diamond business is another potential adverse effect. The demand for conventional diamonds may decline as more buyers select lab grown diamonds over mined diamonds.