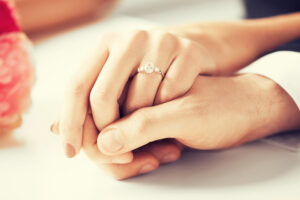 Engagement rings, wedding bands, and other important occasions frequently feature diamonds. However, not every diamond is made equally. Some might be worth more or be of a higher caliber than others. There are several certifications that have been established to aid buyers in identifying high-quality diamond rings.
Diamond Certifications
The Gemological Institute of America (GIA) certification is one of the most well-known diamond certifications. The GIA is a nonprofit company that is regarded as the world's leading expert on pearls, colored stones, and diamonds. The "4 Cs" of cut, color, clarity, and carat weight are among the qualities and features of diamonds that are rigorously examined as part of their certification process. Buyers are reassured by the GIA certification that the diamond they are buying is genuine and of high grade.
The internationally recognized International Gemological Institute (IGI) accreditation is an additional accreditation. In the diamond sector, this accreditation is likewise well-respected and acknowledged. The 4 Cs and other aspects of the diamond's quality are examined in-depth as part of the IGI certification process. A study on the diamond's symmetry and fluorescence is also part of the IGI certification. Diamond certifications are also offered by the American Gem Society (AGS). The diamond's polish and symmetry are also taken into account by the AGS certification. In the industry, AGS accreditation is widely regarded and acknowledged.
Certification Benefits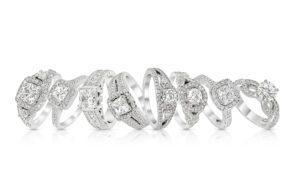 There are many advantages to buying a diamond ring with a certification. It primarily provides purchasers with reassurance that the diamond they are buying is genuine and of high grade. This is essential for consumers to know they are receiving their money's worth given the abundance of diamond imitations on the market. The certification also offers details on the 4 Cs and other features of the diamond, which can assist consumers in making an educated choice. Sellers gain from certifications as well. The value and desirability of the ring are increased when it has a certified diamond. Additionally, it fosters a sense of transparency and trust between the buyer and the seller.
In conclusion, certifications are a crucial tool for locating diamond rings of the highest caliber. In the business, the GIA, IGI, and AGS certifications are widely regarded and acknowledged. Sellers gain from the enhanced value and trust that comes with owning a certified diamond ring, while buyers may rest easy knowing that their diamond ring is genuine and of high quality. To make sure you are getting your money's worth when buying a diamond ring, always check for a certification from a respectable organization like the GIA, IGI, or AGS.