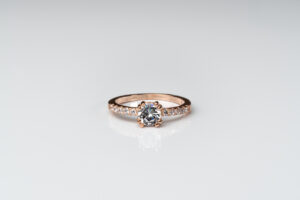 Colored diamonds have always been in vogue, and that's probably not going to change anytime soon. Among them, the blue diamond holds special prominence, mainly because they constitute the rarest colored diamonds ever mined. These being as unique as they are, people often have unanswered questions about them regarding authenticity, rarity, value, and color origin. We're going to answer some of these questions.
What Exactly is a Natural Blue Diamond?
A blue diamond is a real diamond that has not undergone treatment or enhancement for the sake of creating the color. To be sure a stone is natural, you can take a look at the "origin" part of its GIA certificate. For real blue diamonds, the origin is given as "natural". Blue diamonds occur in many different shades, such as grayish-blue, straight blue, greenish-blue, and violet-blue. These stones are not to be confused with blue sapphires, which also look pretty much the same at first glance.
How Rare Is It?
Compared to the other colors of the spectrum that diamonds naturally occur in, blue diamonds are among the rarest – they rank right up there alongside violet, red, and pink stones. While colored diamonds score higher in rarity than colorless ones, some of the colors are more common than others. Blue diamonds fall under Type IIb, which are found to be very rare as well as highly valued. Among blue diamonds, stones with high color intensity are found to be the rarest.
The Formation Of Blue Diamonds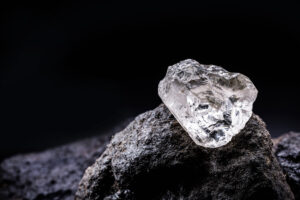 Much like all fancy colored diamonds, the natural blue type is made in nature (so your black gold blue diamond ring is definitely worth watching out for). While processes like polishing and cutting can affect the color of the stone, blue diamonds generally have a beautiful color tone. The cause of the color is the element boron, which sneaks into the stone during the time of formation. The formation takes up to billions of years and incredible heat and pressure where carbon atoms fuse into a rough diamond. While the boron causes the blue color, other elements may be present as well, giving the stone other tints and hues.
Where Do They Come From?
Blue diamonds aren't very common (so be careful with your black gold blue diamond engagement ring). There are very few mines that produce them, and these include the Argyle mine in Australia and the Cullinan mine in South Africa. There was a time when they were also mined in the previously famous Golconda mine in India.