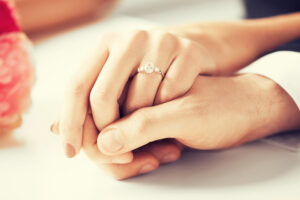 When looking for wedding rings with your fiancée, keep in mind that you'll be wearing this piece of jewelry each day for the rest of your lives. So, you must select a ring that is compatible with your daily routine. You must be certain that you do not make any errors when purchasing diamond rings for your wedding.
Here are some of the questions that you need to ask when buying a wedding ring.
Which Metals Are The Best Choices?
Metal alternatives for a wedding ring are nearly limitless nowadays. Some of the most popular metals include rose gold, yellow gold, platinum, silver, and others. You could also go with a metal mix, such as platinum and rose gold. So, before you go shopping, consider your possibilities and make some preliminary decisions.
How Much You Can Spend?
You'll probably pay a lot more if you want a wedding ring with diamonds or more customization. Our suggestion is to put more money into bands that will last in terms of both quality and elegance. When you consider how many days you'll wear your wedding rings, the cost becomes more affordable.
What Level Of Customization Do You Want?
please remember that greater customization and features typically entail a higher price. A simple 14-karat gold ring can set you back roughly $200, while a simple platinum band will set you back over $600. Adding diamonds will increase the price, and you should also consider engraving. The cost is determined by the typeface and whether it will be carved by hand or machine.
Do You Need Matching Rings?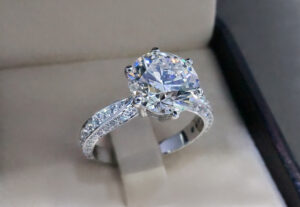 When you go to the jewelry store, you'll see a lot of matching wedding rings for couples, but it doesn't mean you need to buy matching rings. Your fiancé could be smitten by a yellow gold band, while you're smitten by a white gold ring set with multicolored stones. Mix things up to show off your unique personality. You may also achieve this in different ways if you still need something that matches. Getting matching inscriptions within the rings is a great idea.
Is The Diamond Ethical?
Many couples these days want to ensure that the diamonds they are buying for their wedding rings are ethical. The fact that a small percent of the diamonds available in the market are blood diamonds makes many couples buy lab-grown diamonds, which are ethical and environmental-friendly.