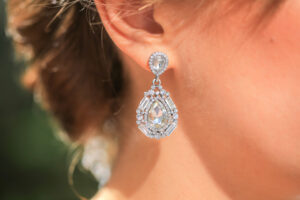 It's common knowledge that diamonds and jewelry should be purchased from a reputable jeweler. Perhaps you've even considered it. There may appear to be so many jewelers that determining which ones are legitimate and which are not appears to be hard at times. If you've never purchased diamond rings or necklaces before, ask your relatives or friends to find out which jewelers have a strong reputation in the industry. You might also benefit from a quick internet search.
Here are some of the main reasons why it is better to buy lab-grown diamonds from a jeweler with a good reputation.
Better Knowledge
Rather than dealing with some random seller, you'll likely prefer to deal with someone who truly understands his merchandise. You'll get straight answers to your questions and have the opportunity to ask as many as you like. They'll happily answer your lab-grown diamond queries even if you're not ready to buy. Our salespeople are enthusiastic about diamonds and willing to share their expertise with you. That is an opportunity for you to seize.
You Can Rely On Them
Many diamond certification bureaus are linked with recognized jewelers, and they have the credentials to prove it. It's essentially a guarantee. When you purchase a diamond from a reputable jeweler, you can rest assured that the diamonds were obtained fairly and that you will receive exactly what you pay for. One of the few ways to ensure you won't be cheated is to buy from a reputable jeweler. For instance, you will always be given a diamond certificate.
Ensures Better Quality Diamonds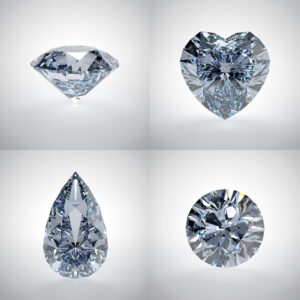 Every respectable jeweler has a reputation to maintain. Hence, if you buy your diamonds from a reputable vendor, you can be confident that the diamonds and jewelry you receive are of excellent quality. New and unlicensed jewelers have no reputation to uphold. They simply steal your cash and alter their identity if they sell poor quality or receive negative feedback. Established brands and well-known jewelers are unwilling to take such a risk. They also believe it is their moral obligation to sell you something they can personally recommend.
Lifelong Warranty
A full warranty from a reputable jeweler will not be an issue. They stand by their products, but they also understand that their customers are the most important part of their business. When buying jewelry from an unlicensed or unregistered jeweler, however, you might not be so lucky. Likely, you'll only receive a partial refund or none at all in this situation.