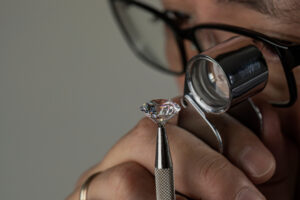 The descriptor of almost every jewelry product tells what kind of item it is to help customers with the shopping process. Take the phrase lab grown diamonds, for instance. Albeit you have no idea about diamonds, you could understand that those are diamonds grown in a laboratory. You cannot say the same about the term 'diamond simulant'. The Advertising Standards Authority requires retailers to describe diamond substitutes such as moissanite and cubic zirconia as diamond simulants.
If you have no idea about what diamonds are, you might think that simulants are a version of diamonds. It is not the case, though. Simulants such as cubic zirconia look like diamonds but have different chemical compositions. Almost every diamond simulant is cubic zirconia or a variation of CZ.
As per the ASA, the right descriptor for the product is diamond simulant, simulated diamond, or imitation diamond. The FTC offers a similar piece of advice. It is the use of the word 'diamond' as a prefix or suffix that can make customers confused. When you seek diamond rings and come across a website with a list of jewelry pieces with diamond simulants, you might feel that these are cheaper diamond jewelry products. The problem here is that the industry does not use the word imitation as a prefix enough.
A better descriptor for moissanite should let the user know that it only contains diamond coating and that it is a lab-made product. Natural moissanite gemstones are very rare, so the moissanite gems available in the market are made in laboratories. With that kind of descriptor, customers can know what the product is all about.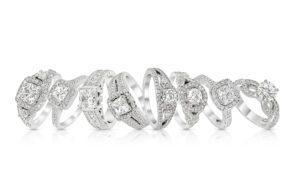 Almost every customer knows what moissanite and cubic zirconia are to some extent. Even if you do not know the chemistry behind the two stones, you may be able to recognize that they are different from diamonds.
The FTC still does not require vendors to describe the stones as diamond simulants. As per the FTC's rules, vendors can describe a gemstone as modified cubic zirconia or coated lab-made moissanite. The FTC only requires vendors to disclose what the product is and give customers some idea about its chemical makeup.
Customers often mistake the term diamond simulants for synthetic diamonds. Unlike the former, the latter is a scientific word for lab-created diamonds. It is a pity that some vendors of diamond simulants capitalize on that customer confusion.