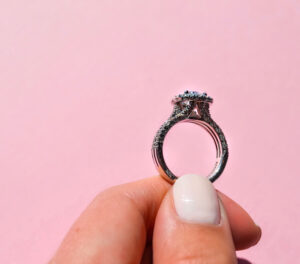 Every diamond shape should be cut based on critical angles and a set of proportions to maximize the diamond's brilliance and fire. Close adherence to these standards results in brilliant scintillating stones fit to be used in precious jewelry pieces such as diamond rings.
Why Is The Cut Important?
The clarity of a diamond can be determined with proper tools and good diamond color can usually be detected by the naked eye. Even when you choose a diamond with the best graded color and clarity, the stone may not shine as you would expect, if the cut is also not of the highest grade. An ideal cut diamond behaves somewhat like a mirror, reflecting and refracting the incident light in a way that makes the stone shine the brightest. A diamond that is expertly cut will emit the expected radiance irrespective of the grime, oil or any other coating that may otherwise adversely affect the luster of the stone.
The Different Diamond Cuts
The shallow cut diamond would appear larger than the other cuts with the same weight. This is because the cut is shallow and wide compared to the other cuts. In spite of featuring the large surface top facet, this cut is least desirable for a good quality diamond because of its lack of luster due to angles and facets being inefficient in reflecting and refracting light in a manner that would make the diamond brilliant.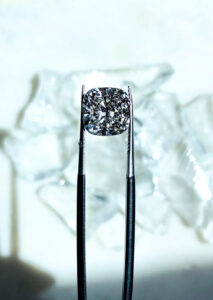 A deep cut diamond is usually made out of a rough diamond that would only produce a less expensive ¾-carat diamond if cut ideally. Such diamonds that do not have what it takes to fit into the top-quality sector, are manufactured and sold as fine quality 1 carat diamonds to those who are not well versed in the characteristics to look for when purchasing highly expensive pieces of diamond jewellery. The ideal cut diamond would be cut in such a calculated way that the angles return the maximum possible light to give a visibly brighter appearance in all lights when compared to shallow or deep cut diamonds.
Diamond cut play a great role in the brightness of the stone. Poorly cut stones that appear brilliant in bright jewelry showroom lights may appear dim and lifeless in normal light. Such stones would quickly lose their luster and shine with an extended period of use. Therefore, you should pay attention to the cut grade of the diamonds as much as you would consider the color, clarity and carat of the stones, to get a dazzling piece of jewelry that is a keeper.