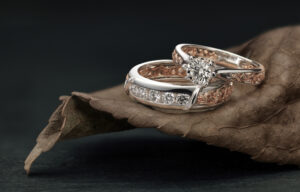 Engagement rings can be very costly, especially, if they involve precious stones including diamonds. However, you can save a comparable amount on your engagement ring if you are wise. Below, we list some useful tips that can help you to get the best engagement rings at the most affordable rates.
Consider Diamond Alternatives
It's no secret that diamonds are expensive. A lot of people choose diamond rings for their engagement because of the classic appeal offered by them. However, you can choose a wide variety of other gemstones that are much affordable than diamonds if you want to save money.
Some of the alternative gemstones that are available to you include sapphires, opal, rubies, cubic zirconia, morganite, moissanite, etc. They can give a distinct appeal to your ring with their stunning and vibrant colors along with helping you save money.
Compromise On Some Quality Parameters
If your partner wants a diamond ring for the engagement, you still don't have to worry, as you can save a significant amount by compromising on certain quality parameters.
If you choose to compromise on the clarity, cut, or color of your stone, then it can be possible for you to get diamonds at more affordable rates.
You can compare different stones that come with varying quality grades to analyze their prices and appearance. This can help you to get the best diamonds that can fit your budget.
Consider A Cluster Of Diamonds
This is a wonderful option to save money on diamond engagement rings. Instead of choosing a big center stone, it is possible for you to get a cluster of small stones that creates the illusion of a big stone. As diamonds with smaller carat weights are highly affordable than stones with higher carat weights, cluster rings can help you to save a great deal of money.
Buy Online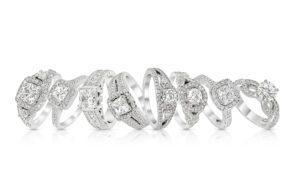 Buying diamond rings from online stores can be much more affordable than buying from physical stores. When shopping online, you can see a wide variety of options at varying price ranges. Hence, it will be easy for you to find a ring that can be perfectly affordable to you.
Make sure to consider these tricks and tips if you want to save money on your engagement ring. They can be helpful to get the best rings that are highly affordable.