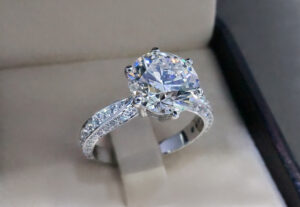 While there is some uncertainty as to whether natural diamonds and lab-grown diamonds are about the same, we're here to tell you that lab-grown diamonds are real diamonds. Both types of diamonds have similar chemical and physical qualities, making them identical in every way. Even professional gemologists can't detect the difference between the two with their eyes alone, which may surprise you. You might wonder why that is. Because diamonds made in a laboratory are as genuine as they get.
Lab-grown diamonds are significantly cheaper than natural diamonds, making them an excellent option for engagement rings and jewelry. They are eco-friendly because they are not mined or dredged. Over billions of years, natural diamonds originate deep within the earth's crust. Diamond mining has far-reaching consequences.
Comparing Natural And Lab-Grown Diamonds
Both mined and lab-grown diamonds have a crystal structure. Diamonds created in the lab have the same crystal lattice structure as natural diamonds. Lab-grown diamonds, despite their similarities, do not harm wildlife or laborers. High-Pressure High Temperature (HPHT) or Chemical Vapor Deposition is the technique used for growing lab diamonds in a controlled environment of severe pressure and heat (CVD). Lab-produced diamonds develop in the same way as natural diamonds, thanks to years of research and practice.
Which Diamond Is Better Choice For Engagement Rings?
For the past century, most engagement rings have featured mined diamonds. Quality, durability, and look are all the same in lab-grown diamonds. Mined diamonds are a classic option, but that doesn't make them superior. In fact, as more buyers seek a more environmentally and socially aware option, lab diamonds are growing increasingly popular, while mined diamonds are losing popularity.
Are Lab-Grown Diamonds Hard Like Mined Diamonds?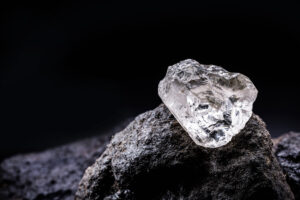 It is well-known that the hardest substance on the planet is diamond. They have a ten-point rating, indicating that they are highly long-lasting. In terms of hardness, strength, and durability, lab-grown diamonds are comparable to those mined. You can rest easy knowing that lab-grown diamonds are durable enough to be passed down to future generations.
Why Lab-Grown Diamonds Are Getting Popular?
Lab-grown diamonds are cost-effective, conflict-free, long-lasting, bright, and exquisite. Even expert gemologists are unable to distinguish between mined and lab-grown diamonds. They're identical when seen side by side. When it comes to the chemical structure of lab-generated diamonds, they are identical to mined diamonds. The sole distinction between mined and lab-grown diamonds is their source.