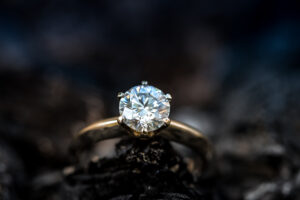 One of the most crucial considerations you'll make about your engagement ring is the setting and design. With so many options and designs to choose from, making a decision can be challenging. The setting of an engagement ring can drastically affect the piece's style and look. It can be trendy, sporty, conventional, or vintage just by changing the environment, which is why it's crucial to know what best suits your own taste.
How To Choose The Best Ring Setting?
The right diamond ring setting is determined by the central stone and your unique style. While most classic diamond engagement rings have at least 4 prongs to hold the diamond in position, if the diamond is bigger or has a fancy cut shape, you may want to go for more. The ideal diamond ring setting is also influenced by your daily lifestyle. If you live an active lifestyle or work with your hands regularly, a high-set diamond is more prone to chipping and, in the worst-case scenario, slipping out.
Let's take a look at some of the best ring settings available for engagement rings.
Bezel
Chipping and snagging a ring stone might be a concern for those who lead very busy lives. The gems outside borders will be totally protected by a bezel setting. Bezel settings offer the best protection and have a sleek and modern appearance. To keep the jewel in place, some settings use a partial bezel. While it will still hold it securely, it will not provide the same level of chip protection as a full bezel.
Prongs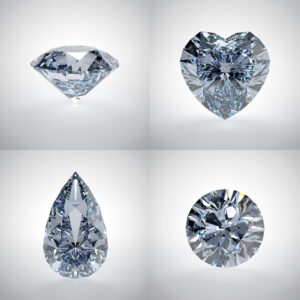 Prongs hold the stones in most rings in place. Four or six prongs can be utilized to make a round-cut diamond. Six prongs provide more protection for the stone, but four prongs will hold a smaller stone, and also it is the best choice for somebody with a less busy lifestyle. Four prongs also allow additional light to enter the lab-grown diamond, enhancing its sparkle.
Pavé
A ring or band with little accent stones adds glitz and color. As a result, pavé-set diamonds are used in many contemporary rings to give the impression that the band is paved in diamonds. Pavé-set diamonds are kept in place by tiny prongs and can be placed close together to create a beautiful impression. This isn't the most long-lasting setting, though. If you don't take your ring to a jeweler for regular maintenance, prongs might snag and loosen with wear or during resizing, and you risk losing the diamonds.