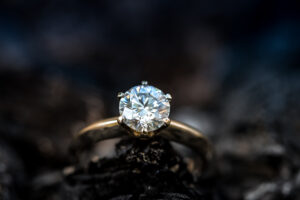 Solitaire rings have a classic, lovely appearance that focuses all emphasis on the center stone, making them one of the most popular settings available. In contrast to other trendier styles, they are simpler and more minimalist. They are also classic jewelry items that will never seem dated.
It's impossible to miss solitary diamond rings when searching through the many internet diamond jewelry stores. Are you curious about solitaire rings and their appeal? We will explore what a solitaire ring is and its appeal in this article.
What Is A Solitaire Ring?
They are the most straightforward yet elegant and timeless ring type that has long been a popular choice for engagement rings. They just have one diamond in the center, which is what draws everyone's attention to the stone. In most solitary rings, the ring band will be a smooth metal with no side stones or pave diamonds. The tiny metal structures known as prongs are used to secure the diamond in place. Prongs come in a variety of shapes, including rounded, pointy, and flat prongs. Most solitaire rings have a four-prong setting, but you can also purchase six- or eight-prong settings if you want.
The Popularity of Solitaire Rings
The sheer simplicity and elegance of solitaire rings are the key reasons why they are so popular. A solitaire diamond ring is an ideal accessory for someone who appreciates simplicity and tradition. You wouldn't want other small diamonds to draw attention away from a rare or old diamond if you were buying one, would you?
Affordability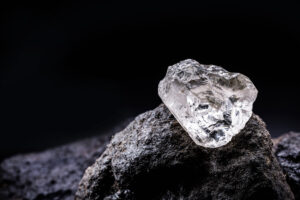 The solitaire ring setting is much more economical when compared to other ring settings, such as the three-stone diamond or halo ring settings. Solitaire rings are available in a variety of price ranges, from $500 to $10,000. The expense of maintaining a solitaire diamond is also relatively low, in addition to the purchase price. It is simple to maintain and clean four prongs and a single diamond. Resizing a single diamond ring is also extremely inexpensive. Whether you favor casual attire or unconventional clothing, you'll enjoy a solitaire engagement ring.
Versatility
Almost everyone can be drawn to the style of the ring known as the solitaire. They are simply too cute for words. A solitaire ring is classic because of its gorgeous design and easy fabrication.
The ideal option for you may be a solitaire ring if you are shopping for an engagement ring and are unsure of what your significant other desires.