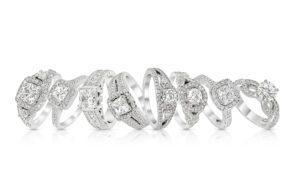 Shopping for an engagement ring can be overwhelming for those unfamiliar with the designs and styles. There's a diamond ring for every spouse, conventional or trendy. In this blog post, we'll look at a few diamond ring design ideas for men specifically and discuss why each would make an excellent choice for an engagement. With a little bit of guidance, you'll be able to find a stunning diamond ring that is as special as your relationship.
When it comes to choosing a diamond ring design, it is important to consider your partner's personal style. Do they prefer classic looks or are they more modern? Luckily, there are engagement rings to suit every taste. For instance, a solitaire ring with a simple band is a timeless choice that will never go out of style. If your partner is more modern, you could opt for a ring with a unique setting or a sleek, minimalist band.
No matter what design you choose, it is important to make sure the ring is comfortable to wear every day. After all, your partner will be wearing it for the rest of their life! try on different styles and find one that feels good on the finger.
Do not forget to get the ring insured. This will protect your investment in case of loss, damage, or theft.
Keep these guidelines in mind, and you're sure to find the perfect diamond ring for your partner.
Engagement Ring Designs For Men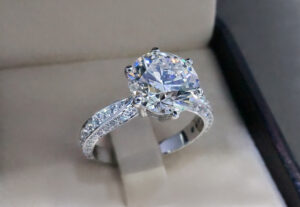 Solitaire rings, unusual settings, and minimalist bands are fashionable for men. Solitaire rings and basic bands come in numerous styles. Solitaire, 3-stone, eternity, and halo rings are popular. Antique, vintage, stackable, cocktail, cluster, and other design engagement rings are very fashionable. Each type has a unique look and feel, so choose one that suits your personality and taste.
Different metals and colors give diamond rings different styles. Consider the stone's hue, the man's personal style, and the ring's purpose when choosing a metal.
Some men prefer a yellow-gold-set white diamond. Others choose white diamonds set in platinum or palladium. Others like colorful diamonds set in white, pink, or yellow gold.
Whatever metal colour you select, it is critical to ensure that the metal and diamond are of high quality.A man's diamond ring is a lifetime investment, so it is important to choose wisely.