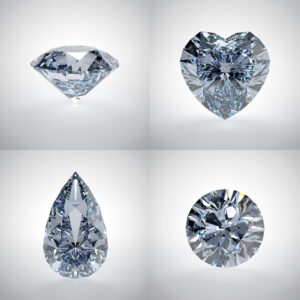 Found in the depths, natural diamonds are imprinted in the hearts of people as "forever" gifts owing to the uniqueness of every single stone and their lasting beauty till the end of times. On the contrary, lab-grown diamonds or synthetic diamonds are a complete copy of natural diamonds in terms of their crystal structure and optical characteristics. People are always skeptical about the claims that they are "real" and completely ethical, unlike natural diamonds. So, does the rarity we admire really come from a practice that damages both humans and nature? Or is a diamond created in a lab fake? Let's go through some information.
Diamonds And The Natural World
About 200 to 250 tonnes of Earth are sorted through to find a single carat of mined diamond leaving huge holes in the middle of communities. Despite the fact that many corporations are making an effort to offer environmental rehabilitation, many mining sites do not manage the rock debris. However, it is theoretically impossible to restore the pit to its initial condition and the harm is permanent. On the other hand, lab-grown diamonds are manufactured in a lab using technological methods, with no direct or indirect effects on the planet.
Diamonds And Pollutants
Synthetic diamonds made in laboratories follow production guidelines and generate very little waste. Meanwhile, the mining of diamonds results in massive emissions of greenhouse gases and hydrocarbons into the environment. They discharge toxins that contaminate the nearby water bodies.
Diamonds And Violations Of Human Rights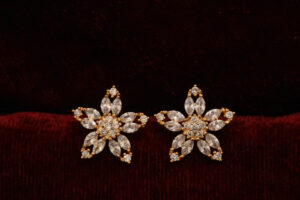 Diamond mines utilize child labor. It's a sad truth. Most of the time they end up with long-term health issues working in hazardous environments for six or seven days a week and lose access to education. Children are also recruited to work in cutting and polishing factories. The operators in mines are not always provided with the proper breathing apparatus as we would anticipate. On the other hand, man-made diamonds are produced without harming people's health in safe, controlled surroundings.
Evidently, the only notable distinction between real diamonds and lab-grown diamonds is that they are more than a billion years old, making the stone one of a kind. But, one should always look for sustainability and ethical choices more than ever. So, being a conscious customer, one shall explore the advantages of purchasing a lab-grown diamond and indulge guilt-free on exceptional occasions.