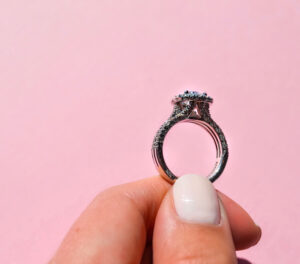 Diamonds have long been a source of fascination for the general public. Simply because of their magnificent appearance, rarity, and sparkling presence. That they elevate a person's social and societal standing.
When compared to real diamonds, diamonds grown in the lab are the more contemporary and superior option. They are of equal quality to natural diamonds and are more ethical because no harm is done to nature or the environment in the process of manufacturing them.
Today, millions of people around the world are choosing lab-grown diamond jewelry. Even celebrities are preferring lab-grown diamonds over natural diamonds.
Here are some celebrities who were seen wearing lab-grown diamond jewelry.
Penelope Cruz
Penelope Cruz made her Cannes Film Festival debut in May 2018, wearing stunning lab-grown diamond jewelry. She has collaborated with Atelier Swarovski to develop a stunning line of lab-made diamonds designed specifically for red carpet wear. She also mentioned that knowing she is creating anything makes her very emotional. Which will be beautiful, responsible, and empowering for modern women to wear.
Zoe Kravitz
The stylistic concept for the 2019 Met Gala was to be extravagance, theatricality, and exaggeration-inspired. Zoe Kravitz wore a sparkly black dress with strategically placed cutouts and a lovely set of Anabela Chan earrings. Her gems included a lovely feathery design made of lab-grown diamonds and pearls that she wore.
Emma Watson
Emma Watson was seen displaying her wonderfully created ethically produced jewelry while at the Vanity Fair Oscars afterparty. Vrai & Oro's recycled lab-grown diamond earrings were observed on her. Ana Khour's ring and bracelet were ethically sourced, and she wore a lovely Ana Katarina recycled gold sapphire cuff.
Lady Gaga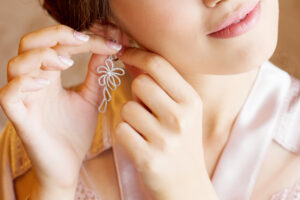 In September 2018, Lady Gaga attended the premiere of A Star is Born, and later that day, she was photographed on the red carpet wearing a Victorian-inspired Alexander McQueen gown with a beaded corset and ruffled collar. She also donned a stunning pair of Anabela Chan earrings that were acquired responsibly. Nine superbly cut lab-grown diamonds and 3 freshwater pearls were featured in each Constellation Pearl Earring. Her fascinating looks wowed the crowd.
Meghan Markle 
Meghan Markle was spotted at an event in London in January of this year. She accessorized her stunning ensemble with a stunning pair of lab-grown earrings. They were from the Kimai jewelry firm in the Netherlands. This company is well-known for promoting the use of recycled materials. And jewelry made entirely by hand with lab-created diamonds and gemstones.