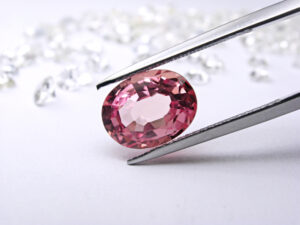 One of the key factors that you should consider when getting your engagement ring is whether to get colorless or colored diamonds. Colorless diamonds create the traditional choice in engagement rings. They are loved and adored for their exquisite brilliance and sparkle. Even though colored diamonds were not a popular option in engagement rings, they are now gaining huge popularity because of the unique appeal and symbolism they offer.
Colorless Diamonds
The most commonly found option in engagement rings is colorless diamonds. They can create a classic choice for brides who love to go with the traditions and customs. With their natural shine, these diamonds attract a lot of people across the globe. If you want a sparkly engagement ring, then it is better to go for a colorless diamond.
Colorless diamonds can be costly, especially, the ones with high-quality grades. The color is an important parameter that defines the value of a colorless diamond. The "color" in diamonds is actually used to denote how colorless a particular diamond is.
Truly colorless diamonds are extremely rare and most diamonds can have a natural tinge like yellow or brown. Diamonds without any visible tinge are highly valuable and they are also the most expensive ones. The color of a diamond is graded using a scale that ranges from D to Z. Truly colorless diamonds will be given the highest grade, which is the grade "D". As the grade progresses through to Z, the visibility of color can increase and the price and value of diamonds can decrease.
If you want colorless diamonds with no visible tint and great shine, then you will have to go for higher color grades, which can be really costly.
Colored Diamonds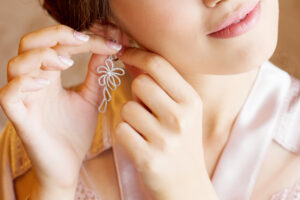 There can be a variety of options when it comes to colored diamonds. The color in diamonds is a result of the exposure to some additional elements during the formation of the crystals. The alterations in color occur based on the type of elements present in the crystal. For example, boron is responsible for creating the color blue, whereas, yellow originates from the presence of nitrogen.
The price of colored diamonds can greatly vary based on their rarity. Yellow and brown colored diamonds are common, so their price and value can be low when compared to colorless diamonds. But colors like red, blue, and green are very rare. So they carry higher values and prices than colorless diamonds.
But it is possible for you to get colored diamonds for lower rates by choosing lab grown diamonds. These synthetic colored stones can be much more affordable than their natural counterparts.