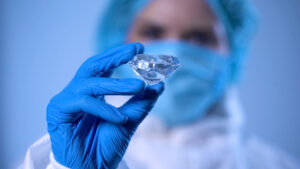 While browsing through numerous online diamond jewelry stores, it is hard not to see solitaire diamond rings. Are you wondering what a solitaire ring is and why it is so popular? Here in this article, we are discussing what a solitaire ring is and why is it popular.
What Is A Solitaire Ring?
They are the simplest yet elegant and classic-looking ring style that has been one of the major designs used in engagement rings for ages. They consist of only one diamond and this center diamond attracts all the attention towards the stone. There are no pave diamonds or side stones on the ring band and in most solitaire rings, the ring band will be a sleek and simple metal ring.
Prongs are tiny metal claw-like structures that are used to hold the diamond in place. Differently shaped prongs like rounded, pointed, and flat prongs are available. A four-prong setting is most commonly seen in solitaire rings, but if you want, you can also get six-prong or eight-prong settings.
Why Are Solitaire Rings Popular?
Solitaire rings are much popular mainly because of their extreme simplicity and class. If you are a fan of simple and classic, there is no better match than a solitaire diamond ring. If you are purchasing a rare or an antique diamond, you wouldn't want other small diamonds around them to distract the observer's attention.
Affordability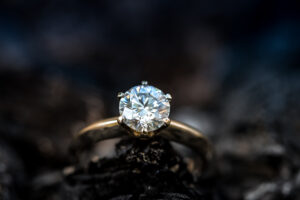 Compared to other ring settings like the three-stone diamond or a halo ring setting, the solitaire ring setting is way more affordable. You can find solitaire rings at different prices and the price range between $500 and $10,000. Not only the purchasing cost but the maintenance cost of solitaire diamonds are also very less. Four prongs and a single diamond are easy to maintain and clean. The cost associated with resizing a solitaire diamond ring is also very less.
Versatility
A solitaire ring is a ring design that almost everyone can get attracted to. They are simply lovable. The pleasing appearance and simple design of a solitaire ring make it never go out of style. You may have an eccentric fashion sense or prefer to dress simply; either way, you'll adore a Solitaire Engagement Ring.
If you are browsing for your engagement ring and you have no idea what your partner wants, then a solitaire ring can be the best choice for you.