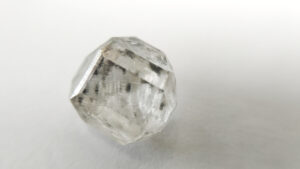 When planning to buy diamond rings, you have two options. The first one is going to a physical jewelry store and purchasing a diamond and the other is buying a diamond ring from an online shopping site. Buying from an online shopping site can be easy and you can do that from the comfort of your home. You can buy any gemstones including natural and lab-grown diamonds online. But you must be careful while purchasing diamonds online as you can get in trouble by choosing the wrong seller.
Diamonds are unique. Understandably, you may be afraid to buy diamond rings online because of the fear of getting ripped off. So here are some things you should take into consideration before you select between online stores and physical stores.
Immense Collection Of Diamond
The diamond collection in a physical store is limited. You may not get your perfect combination of diamond parameters like cut, carat, etc. It is a common tendency of people to compromise when they go to a physical store. Also, many people are compelled to buy because they can't spend another day in another jewelry store.
Online stores solve all these problems. They have an immense collection of diamonds, all with proper certifications. You can filter your preferences and it would make it very easy for you to choose your diamond.  The best part is that you can purchase a diamond in your free time just using your phone or laptop.
The Concern About The Quality Of Online Purchased Diamond
Whether you purchase a diamond online or from a physical store, the quality is assured by the GIA certification. When you buy a diamond online, go through the grading report and also see the HD video provided along with it. If there are any flaws, you can see them in an HD video clearer than with your naked eyes.
Ensure That The Online Store You Choose Is Genuine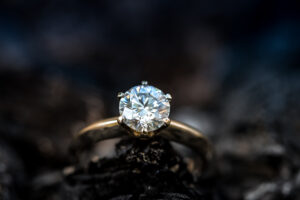 Don't purchase from any online store without confirming whether it is trustworthy. There are many reputed sites from which you can purchase your diamond confidently. Don't buy from a site that you are not familiar with just because they are providing lower prices.
The only disadvantage with purchasing diamonds online is that you don't get to feel and see the diamond before you buy it. But you should know that most of the reputed online jewelry stores accept returns and they will give you a full refund. So don't worry, if you don't like the diamond you bought, just return it and buy another.