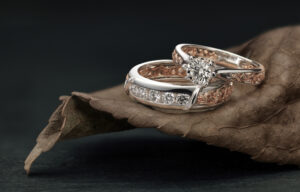 With the changing trends and styles in engagement rings, a lot of people now prefer to avoid traditional engagement rings that come with colorless diamonds. The trend is now shifting toward colored stones that can offer a distinct and stunning appeal to the ring. If you want a non-traditional engagement ring, the following are some of the best options you can consider to create unique and vibrant rings.
Choose An Alternative Diamond Shape
Round diamonds are considered to be the most classic and traditional option when it comes to engagement rings. So if you want something less traditional, then alternative diamond shapes can be a great option for you. There is a wide range of shapes available in diamonds that you can choose from based on your requirements.
If you prefer a contemporary look, then go for princess diamonds that have a square shape with pointed corners. Vintage lovers can choose cushion-cut or oval diamonds that can offer an antique charm. Additionally, more unique shapes like pear, heart, etc. are also available for you. Some other options you can consider are Asscher, marquise, and trillion.
Get A Colored Diamond
Colored diamonds can be a great choice for people who want unique engagement rings as opposed to the classic look offered by colorless diamonds. Some of the best colors in diamonds include yellow, brown, blue, green, pink, orange, white, black, and more. These stones can be an easy way to create unconventional engagement rings.
Consider Salt And Pepper Diamonds
Salt and pepper stones can be a wonderful and unique alternative to colorless diamonds. These stones come with dark specs inside the stone that can create a great contrast with their white color. Salt and pepper stones can be a wonderful way to showcase your unique personality and character.
Go For Alternative Gemstones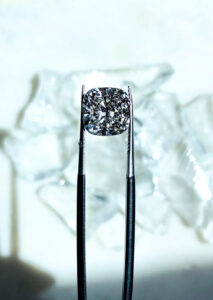 There is a wide variety of alternative gemstones that can be used to make stunning engagement rings. Some gemstones like moissanite, white sapphire, and cubic zirconia can provide the look of diamonds, but they are significantly less expensive than the latter.
Also, stones like rubies, emeralds, opals, blue sapphires, etc. can offer a distinct look to your ring with their stunning colors. But some gemstones are very soft, hence, they might not be suitable for everyday use. Therefore, work with your jeweler to find a gemstone that can fit your requirements.
If you are looking for non-traditional and unconventional options for your engagement ring, then consider the options above. They can make your rings unique, stunning, and distinctive.