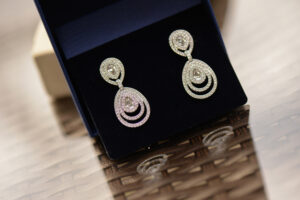 Both round brilliant cut and cushion cuts are magnificent looking cuts and both suits well for your engagement ring. But if you can't decide between these two diamond cuts, this article might help you. In this article, we are comparing both these cuts in detail and after reading, you might find out the diamond cut that suits you the most.
Style
The round brilliant cut is a traditional and classic styled cut. As most of you know, the round brilliant cut is the most popular among all the diamond cuts and it is widely used in engagement rings, diamond earrings, and other diamond jewelry. More than half of the total diamonds sold around the world are round brilliant cut diamonds.
Cushion-cut diamonds are favored by people who like a unique and vintage-styled diamond cut. The shape of a cushion cut is a square with rounded edges just like a pillow. The cushion cut available today is a modified version of the antique cushion cut. Modern brilliant cut faceting is provided to cushion cut diamonds to exhibit higher brilliance than the antique cushion cut.
Sparkle
The beauty of both these diamond cuts cannot be compared as both are extremely beautiful. But the difference in cut has an effect on their sparkle. The scintillation associated with both these diamonds is different. Not only cushion cuts, but no other cuts can offer you the scintillation offered by a round brilliant cut diamond. This is the major reason behind its popularity. This doesn't mean that cushion-cut diamonds are not brilliant. They have large facets and they can offer you good sparkle and brilliance.
Price
Round brilliant cut diamonds are quite expensive than all other cuts including cushion cut diamonds. The higher price of round cut is associated with its popularity and demand. Another reason is that the wastage of raw diamond during the making of round cuts is quite high.
Final Thoughts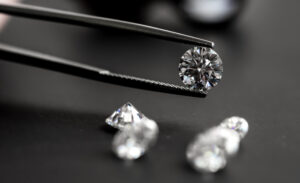 Both these diamond cuts have their own merits and demerits. We have already discussed the major features of both these diamond cuts. If budget is a problem, you can go with a cushion-cut diamond. If you have your mind set on the popular round cut and you have budget limitations, the option of lab-grown diamonds is open for you. You can get high-quality round cut diamonds for less price if you opt for lab-grown diamonds.