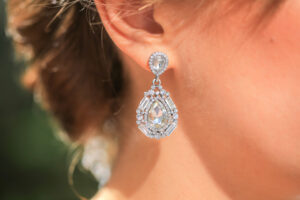 When thinking about diamonds, brilliant transparent stones will be the first thing that comes to our mind. Even though these colorless stones are the most popular option in diamond jewelry, they are far from being the only option available for you. You can get a wide range of colored diamonds that come in vibrant colors just like other colored gemstones. So if you want colored stones with high durability, then colored diamonds can be suitable for you. They can be a wonderful option for your diamond rings.
Colorless Diamonds
Colorless diamonds are the most common type of diamonds that are used in jewelry. It is known for its wonderful white shine. Colorless diamonds are very valuable, especially, those with high quality. The price of these stones can greatly vary based on their quality.
When getting colorless diamonds, there are certain important factors you have to consider. It is significant to know the value of different quality parameters like color, clarity, carat and cut to determine the value of your diamonds. If higher grades are assigned for each of these attributes, then the diamond can have a higher value.
For example, the color grade of diamonds is used to determine how colorless the diamond is. The color is graded using a scale that ranges from D-Z. If your stones are graded D, then they are perfectly colorless. Diamonds within the color range D-F are considered purely colorless, whereas, stones that fall in the range G-I are nearly colorless. Similarly, the visibility of the color in diamonds can increase when the grade moves further.
Likewise, other quality attributes will also be assigned separate grades so that it will be easy for you to determine their value. Diamonds with high quality can exhibit more brilliance and sparkle thereby making your engagement rings stunning.
Colored Diamonds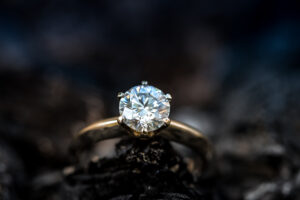 You can get diamonds in a large variety of colors including red, blue, green, yellow, brown, pink, purple, and even black. The value of these stones can vary based on the rarity and intensity of their color. Red diamonds are the rarest option which carry great value and unbelievably higher price ranges. Other colors like blue and green are also rare in diamonds, so they have great value.
But some other colors like yellow and brown are very affordable than colorless diamonds, as they are more commonly found when compared to other diamond colors.
Additionally, both colorless and colored lab grown diamonds are also available for you, which come at lower prices. But if these gemstones are not affordable for you, then it is better to go for other alternative gemstones that are cheaper than them.