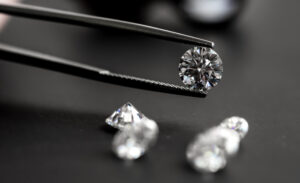 When selecting your diamond ring, it is important to know whether your diamond has good clarity or not. Of course, there are clarity grades provided on the GIA certificate, but how cool is it to look for diamond inclusions and flaws on your own? Many people do not have the budget to select diamonds of the topmost clarity grades, so they look for lower clarity grade diamonds that look eye clean. If you are in such a situation, you can use a jeweler's loupe to inspect the diamond and ensure that it doesn't have any significant inclusions or blemishes.
In this article, we are discussing how you can use a jeweler's loupe to identify defects and inclusions in a diamond and not regret after your purchase. So let us first understand what a jeweler's loupe is.
About Jeweller's Loupe
If you are a regular diamond store visitor, you would have seen a jeweler's loupe already. It is a magnifying lens that jewelers use to examine jewelry and gemstones. You may know that diamonds are natural stones and thereby the chances of getting an inclusion in them are quite high. So, a jeweler's loupe is a necessary tool for individuals handling diamonds. Lab-grown diamonds also can have inclusions, but they are relatively low compared to natural diamonds. The tool often folds in on itself and has a magnification range of 10x to 30x.
10X magnification is the best setting to analyze the inclusions in a diamond. The inclusions or flaws that are barely visible in a 10x magnification cannot be identified with the naked eye. So, using magnifications that are greater than 10x may make to avoid eye-clean diamonds. Moreover, the field of view decreases as the magnification increases. This makes it harder to inspect a diamond.
How To Use A Jeweler's Loupe?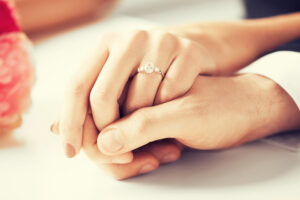 Take the jeweler's loupe in your hand and place it close to any one of your eyes. Take the diamond on the other hand and adjust the focus by moving the diamond to and fro in front of the loupe. Experts use tweezers to hold the diamond, but using tweezers requires practice. Make sure that you have placed your elbow on a flat surface like a table to hold the diamond steady. Use the loupe to inspect the diamond's face-up area and then inspect it from the sides. If the diamond is set in jewelry like a ring, your only option is to look at the face-up area. Check whether all flaws you see are on the grading report.